CRISPR
Creating transformative gene-based medicines for serious diseases
At CRISPR Therapeutics, we are focused on developing transformative gene-based medicines for serious human diseases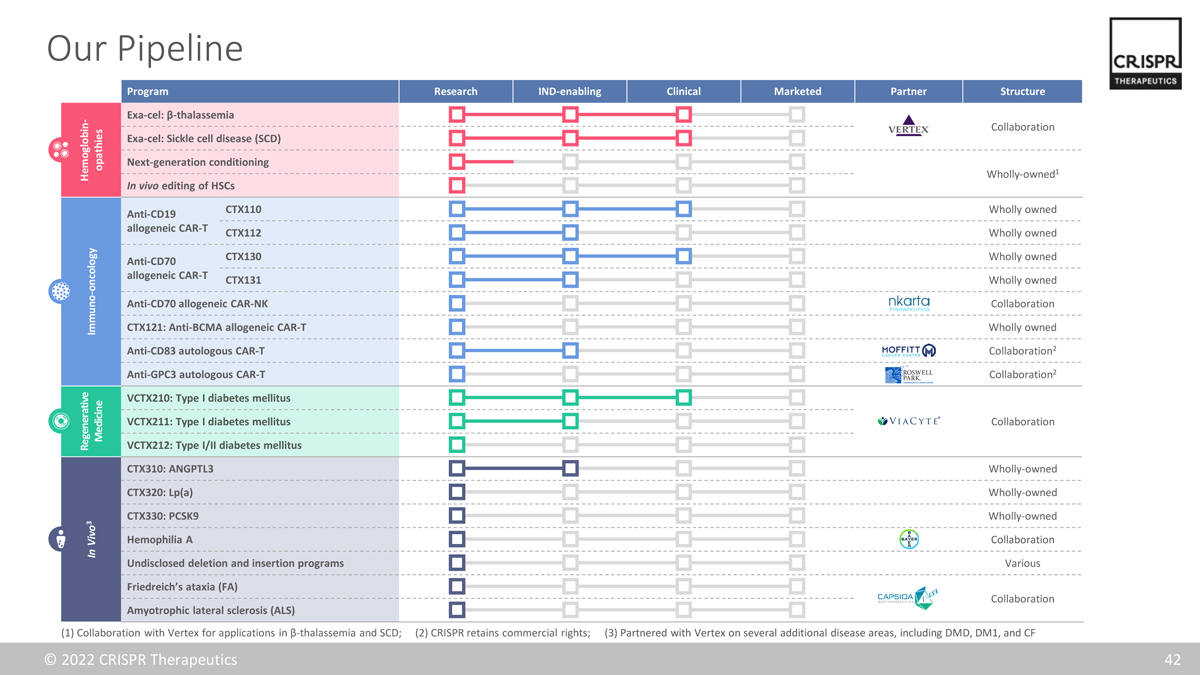 About
CRISPR Therapeutics is focused on the development of transformative gene-based medicines for serious diseases. This mission defines our company, unites our teams, and inspires our work.
Our mission is supported by our dedication to conducting business with the highest standards of corporate responsibility. Our goal is to build a culture of diverse and passionate people striving to positively impact patients, our communities, and broader society.
Our Mission
We are rapidly translating our specific, efficient and versatile CRISPR/Cas9 gene-editing platform into therapies to treat hemoglobinopathies, cancer, diabetes and other diseases. Our multi-disciplinary team of world-class researchers and drug developers works every day to translate our CRISPR/Cas9 technology into breakthrough human therapeutics. Our lead program targeting the blood diseases β-thalassemia and sickle cell disease has entered clinical testing, as has our first allogeneic CAR-T program targeting B-cell malignancies. We are also advancing additional blood stem cell, immuno-oncology, regenerative medicine and in vivo programs towards the clinic.
View more information